New 2013 NCAA Rules Are Changing the Game!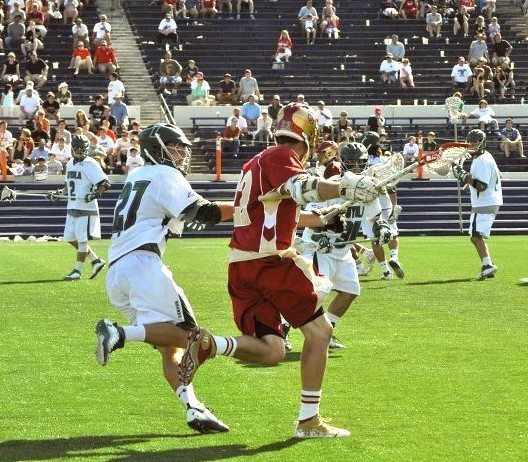 Just in case you haven't heard, the NCAA has made some significant changes to the Men's Lacrosse rules for 2013. While some of these changes are pretty straightforward (horns eliminated for substitutions and substitution box expanded to 20 yards), others such as the new face-off procedures, emphasis on quicker restarts, and the "Timer on" shot clock need some looking into.
In order to better understand these rule changes, the NCAA has released a 30-minute long video which details the new rules, and how they will be interpreted in 2013. You can view the entire video by going to this link:
http://s3.amazonaws.com/ncaa/web_video/lacrosse/2013/MLAX_1212.html
Since all MAISAD and NNELL teams (including Gould Academy) will be using the new NCAA rules, players, parents and fans should all take a moment to become familiar with the major rule changes. The officials have been trained on these changes, so we need to ready when we take the field.
But why have there been so many changes to the rules of lacrosse this year?
The short answer is to improve the game and help it grow. Back when your fathers, coaches, and I played, lacrosse was a fast-moving, high-scoring fluid game. Defensemen could dislodge the ball from attacking players' stick with one or two checks, there were two-way midfielders, and scores of 17-14 were not uncommon.
Along the way, for whatever reason, the game "changed". Specialized positions like O-middies, D-middies, and fogos found their way onto the field. Coaches began using settled offenses and the substitution game became its own science. Lower scores and stall warnings followed. Demands to speed up the game, as well as for an actual shot clock, came from across the country
When the NCAA Rules Committee sat down this summer, they thought long and hard about what changes would impact our game for the better. While some of their original proposals were shot down, such as eliminating the motorcycle grip from face-offs, the majority  were adopted.
Have these rule changes had the the desired result?
From what I've seen so far, the answer is a resounding "Yes"! Some of this year's scores include Penn State beating Denver 15-12, Cornell over Hobart 19-11, and Delaware falling to Mount St. Mary's 15-12! Just watching this year's games on TV, you can tell that the pace of the game is much faster thanks to the quicker restarts, elimination of horns, and the ever-present chance of the offensive team being called for stalling. While the final verdict will have to wait until the end of the season, it looks like the Rules Committee got it right this year.
We'll get our first chance to play under these new rules when we scrimmage Bridgton Academy on Wednesday, March 27 at 2 PM at Gould; just 21 days from today!!!